Welcome to the NEW LewDelGatto.com website. Check out the navigation above for various sections of the website. Be sure to sign up for Lew's mailing list to get information on new releases and updates to the website. We hope you enjoy your visit with LewDelGatto.com!


Lew DelGatto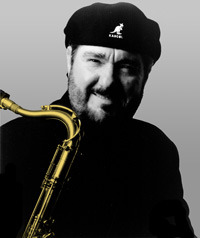 The versatile Lew Del Gatto has been a dynamic figure in the New York music scene for over thirty years. His versatility and knowledgeable comprehension of musical art-form was the basis for a stellar career. He has been involved with jingles, films, jazz and television. He has been a saxophonist with the Saturday Night Live Band from the show's beginning in 1975 to 1979. He continued back on the show from 1985 until 2005. Besides his contributions on bari sax and woodwinds, Lew was also involved as an arranger and contractor on this illustrious show. 
Please be sure to catch our series at Artis Naples in Daniels Pavilion.  We have a fabulous series that brings in guest artists from all over the world.  In our 2017-2018 series we start out with Russell Malone on October 25, followed by Grant Stewart on November 15th and Carmen Bradford on December 13th.  Then in the new year on February 14th we have Steve Wilson, March 14th Steve Davis and April 18th we are pleased and honored to have Randy Brecker back.